Get found in local search, keep customers updated with your listing information.
The best listings management software for local businesses to be found online
Listing Builder allows you to establish consistent business listings across the internet and is a great start for a business to increase its online presence.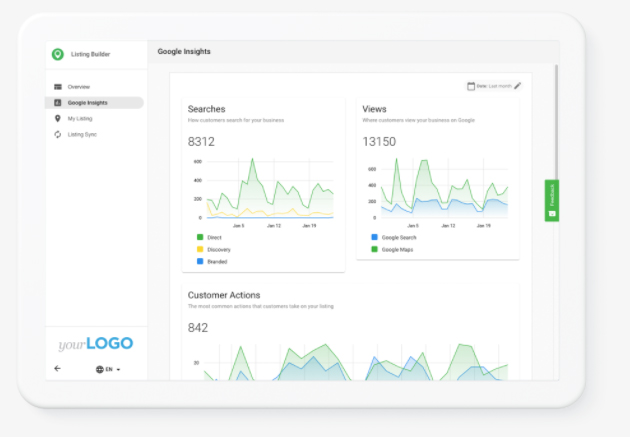 Learn how your business operates on Google My Business. Google Insights is a valuable look into the behaviors of your customers.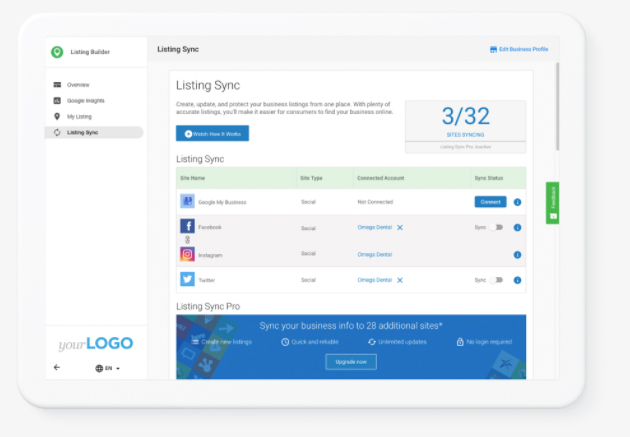 Accurate and consistent business listings help search engines and consumers find your business online. Listing Sync gives you one place to create and maintain accurate business listings.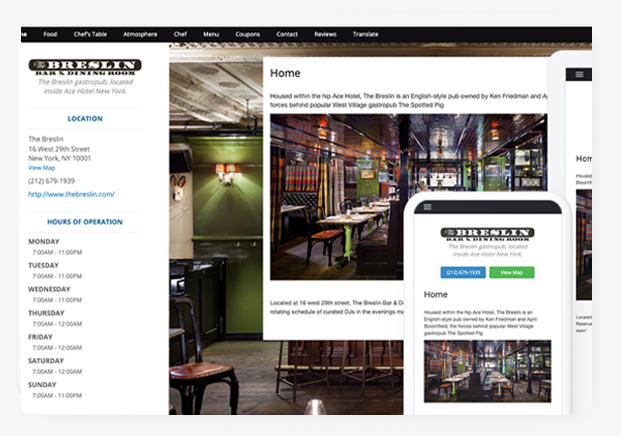 Easily create a responsive business listing landing page that is optimized for local search. This listing drives traffic to your website and displays your store hours, contact info and more.
One Place to manage contact information, store hours and holidays
Keep your business listing information current and up to date. Inside Listing Builder you can easily change your hours and business information across the web.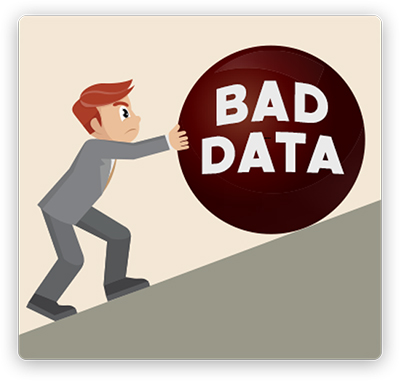 Inaccurate business listings can cause:
Lost customers
Duplicate records
Added recovery costs
Missed opportunities
Wasted resources
Inconsistent NAP can kill your Google Places ranking
One click, instant results across your local business listings
Listing Sync Pro provides you with a dashboard that controls how your business appears over the web. You can create and update your listings immediately across an established network of websites. This gives you control of your online brand and keeps the information protected from changes by third parties.

Immediately push new business information to sources, to keep customers always updated.
Make sure that there is no inaccurate information about your business in a vast ecosystem.
Know that your business information is found and accurate where customers look.
Qualify listings with reliable information
At a glance, identify a list of missing or inaccurate business listings and automatically re-establish accurate information.
Instant listing updates
With Listing Sync Pro, you can instantaneously update all of your business information from a single dashboard. That way, consumers will always find the most up-to-date information.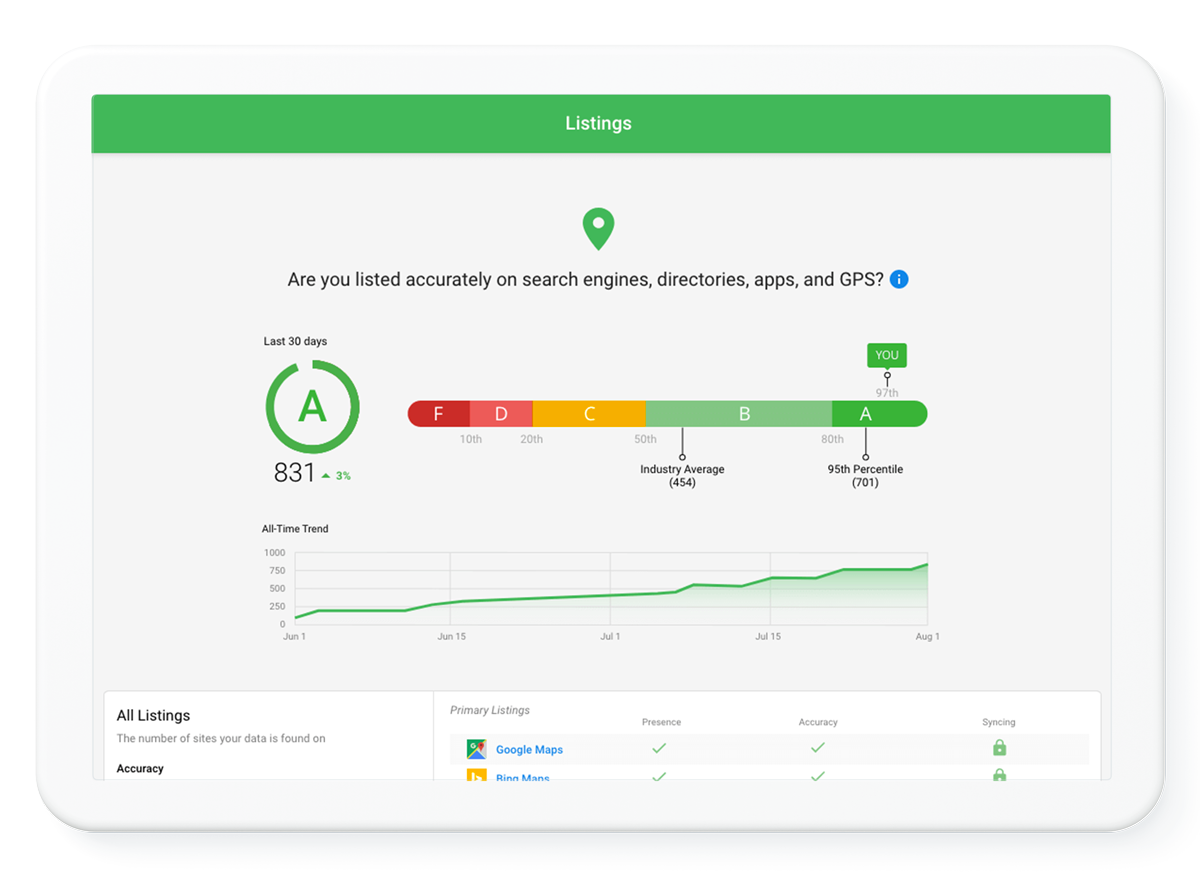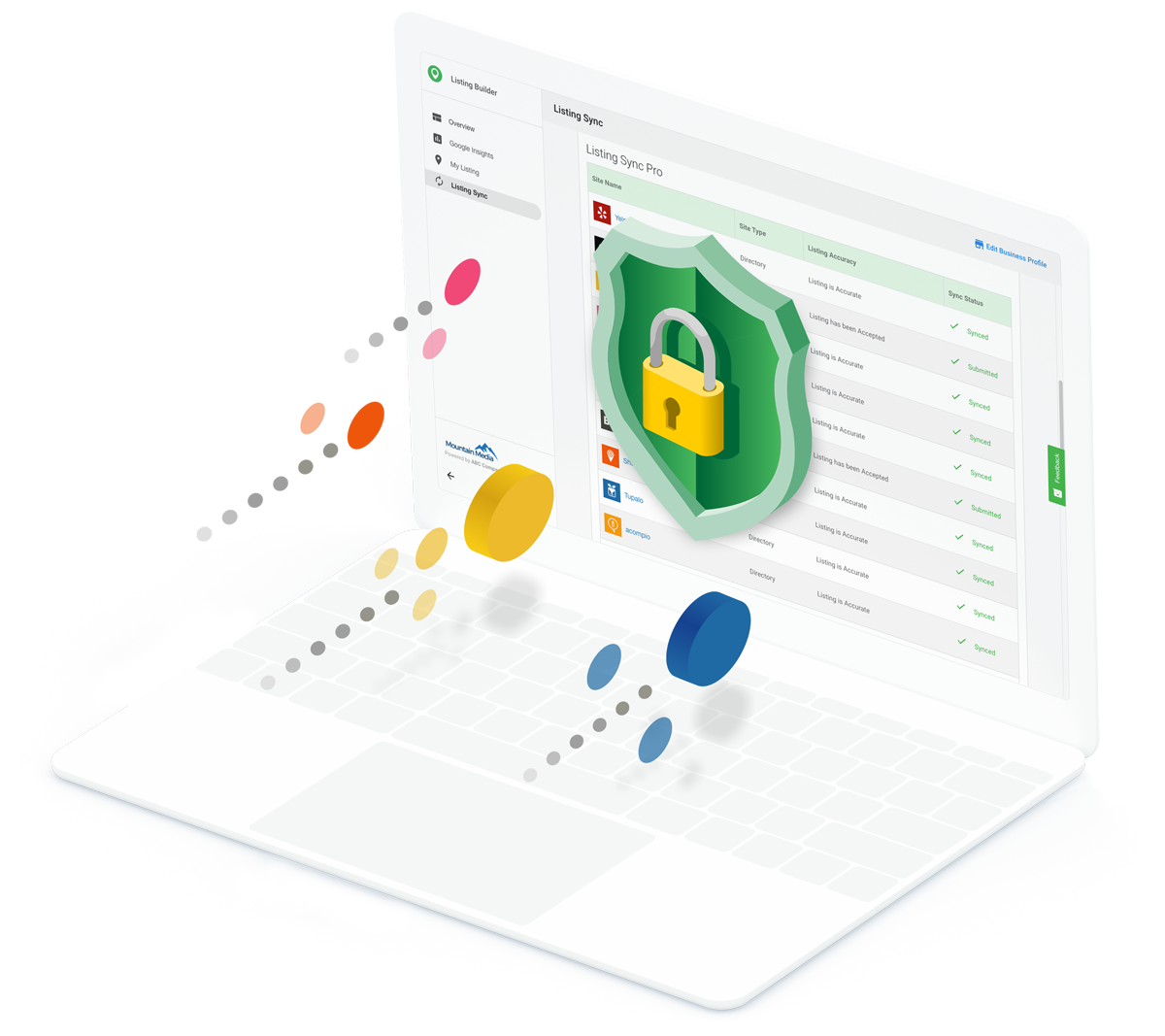 Manage duplicate listings
Other third parties and competitors can manipulate your business listings without warning. Listing Sync Pro gives you confidence by automatically re-establishing the accurate data if anything changes.
Ensure your updated business information appears accurate and consistent across internet, with the click of a button.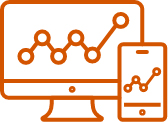 Proof-of-performance reporting and view inconsistencies. Update business information any time from one place.

Improve your search ranking by providing accurate business listing information across sources.

Make sure your business is listed in every app on the market.
Make it easier for customers to find your business
Management of listings is a challenge for businesses. With Listing Distribution, all you need to do is keep your business information up to date within the platform. Your customers will then be updated where they are searching too.
of people lost trust in a brand with their listings are incorrect.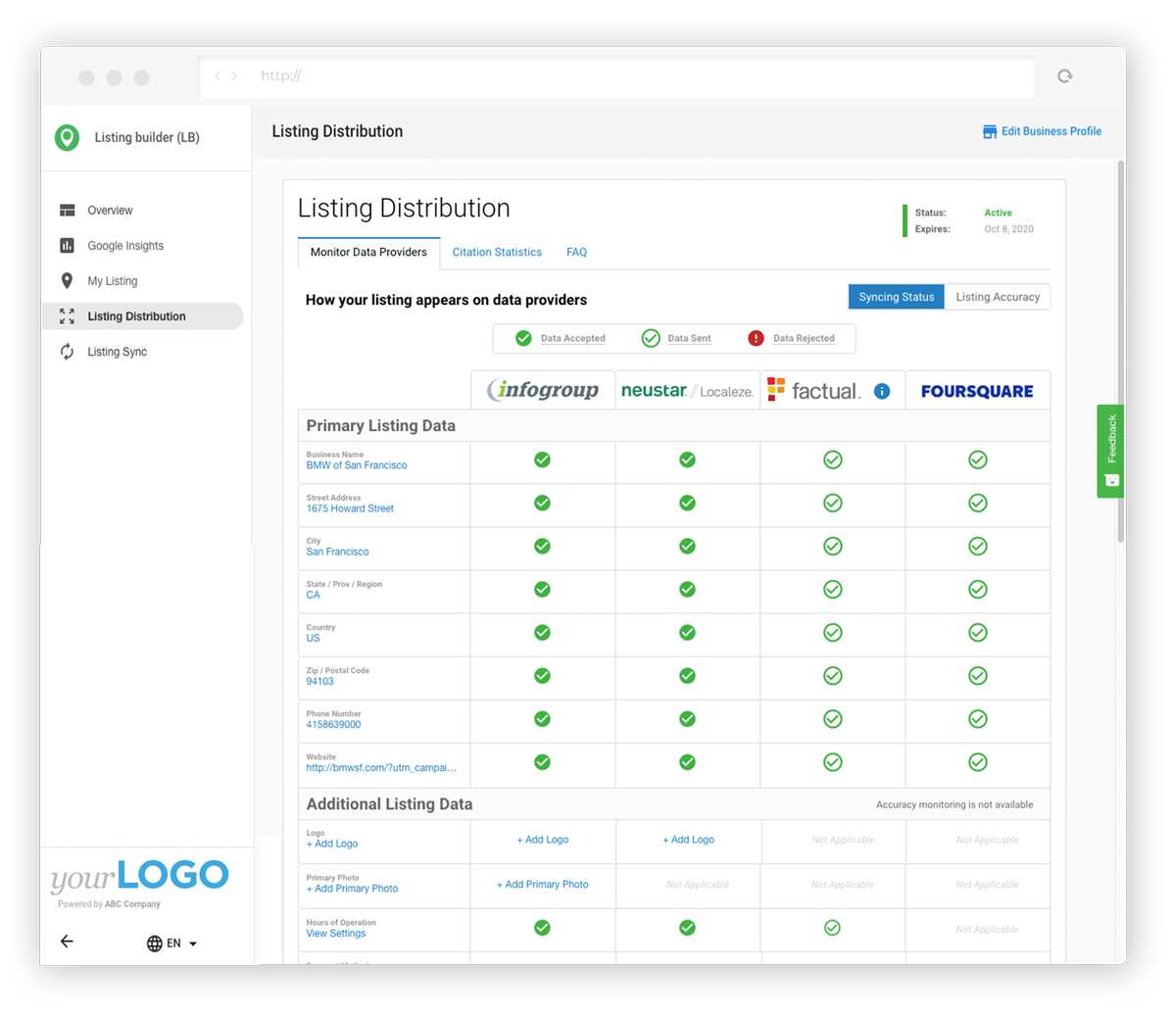 Listing Management
A single dashboard gives you the ability to submit, update, and monitor your business information across data aggregators: Neustar/Localeze, Infogroup, Factual and Foursquare. These aggregators power apps such as Apple, Bing, Uber, and more.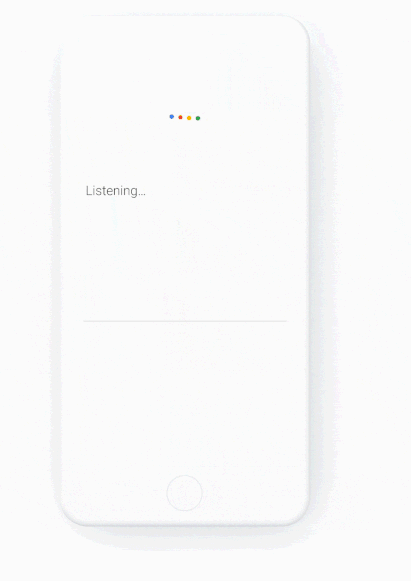 Be accurate across sources
Listing Distribution remains crucial to a business being found accurately as search evolves. The four aggregators have connection points to many different sources, including offline, online, GPS navigation systems, and mobile apps.
Reporting
In Citations you will see reporting on the syndication of your data and proof of performance. Our platform shows when data has been synced with each of the four aggregators and over time the your growth in your citations.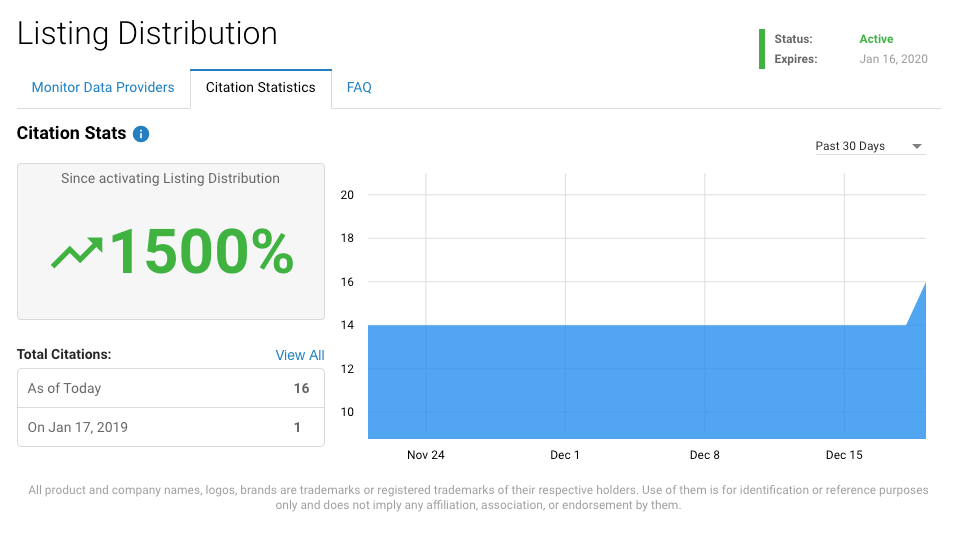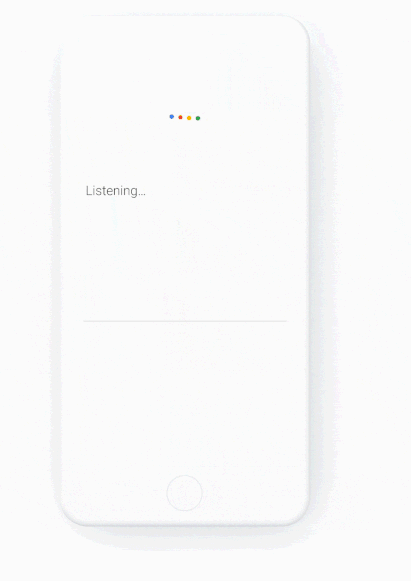 Be found in mobile apps
Ensure your business is listed and identified across mobile apps. There are hundreds of apps that connect consumers to local businesses, and app development is not slowing down. Think of delivery apps, ride-sharing, and mobile check-ins. Listing Distribution ensures the developers of these apps are receiving and showing correct local business data so their users can better find your business.