Boost, monitor and manage your online reputation





Never miss an online review again
Track all customer reviews from 100 + review sites and receive email updates for every new review. Filter by star rating or source to see the reviews that are most critical to you.
Benchmark against competitors
Track and complete review management tasks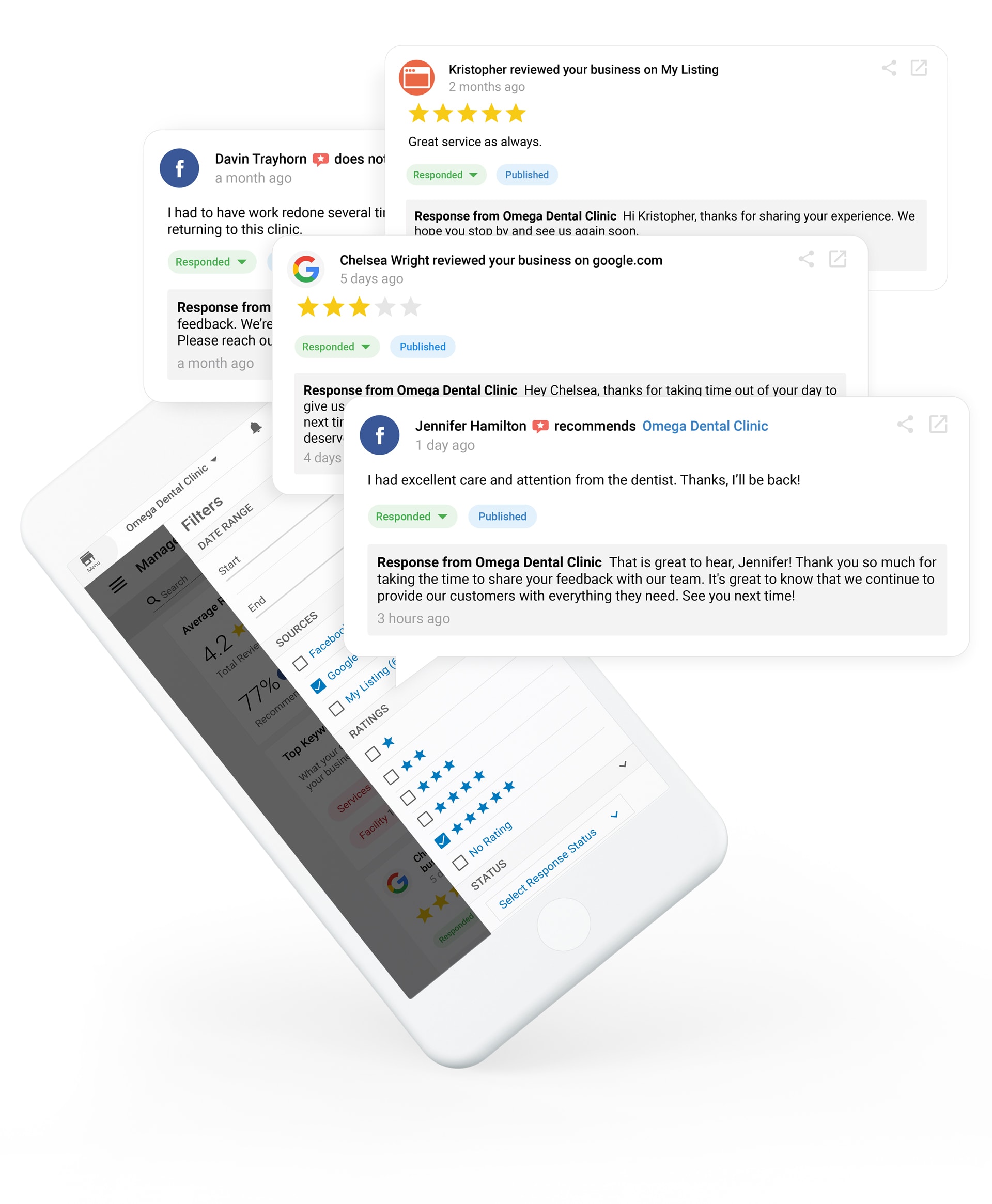 Respond directly to reviews from one place
Simplify review responses with ready-to-use, insightful response suggestions. Answer every review and keep satisfied customers, or quickly recognize issues.
Respond to reviews from the dashboard
Customize your own review templates
Using artificial intelligence get important business insights
Use the power of artificial intelligence to evaluate feedback online and get insights you might have missed. Analytics that is easy to understand help you make effective business decisions to grow your business!
Determine top trending keywords
See the timeline of significant moments in the opinion of the customer
Drill into specific reviews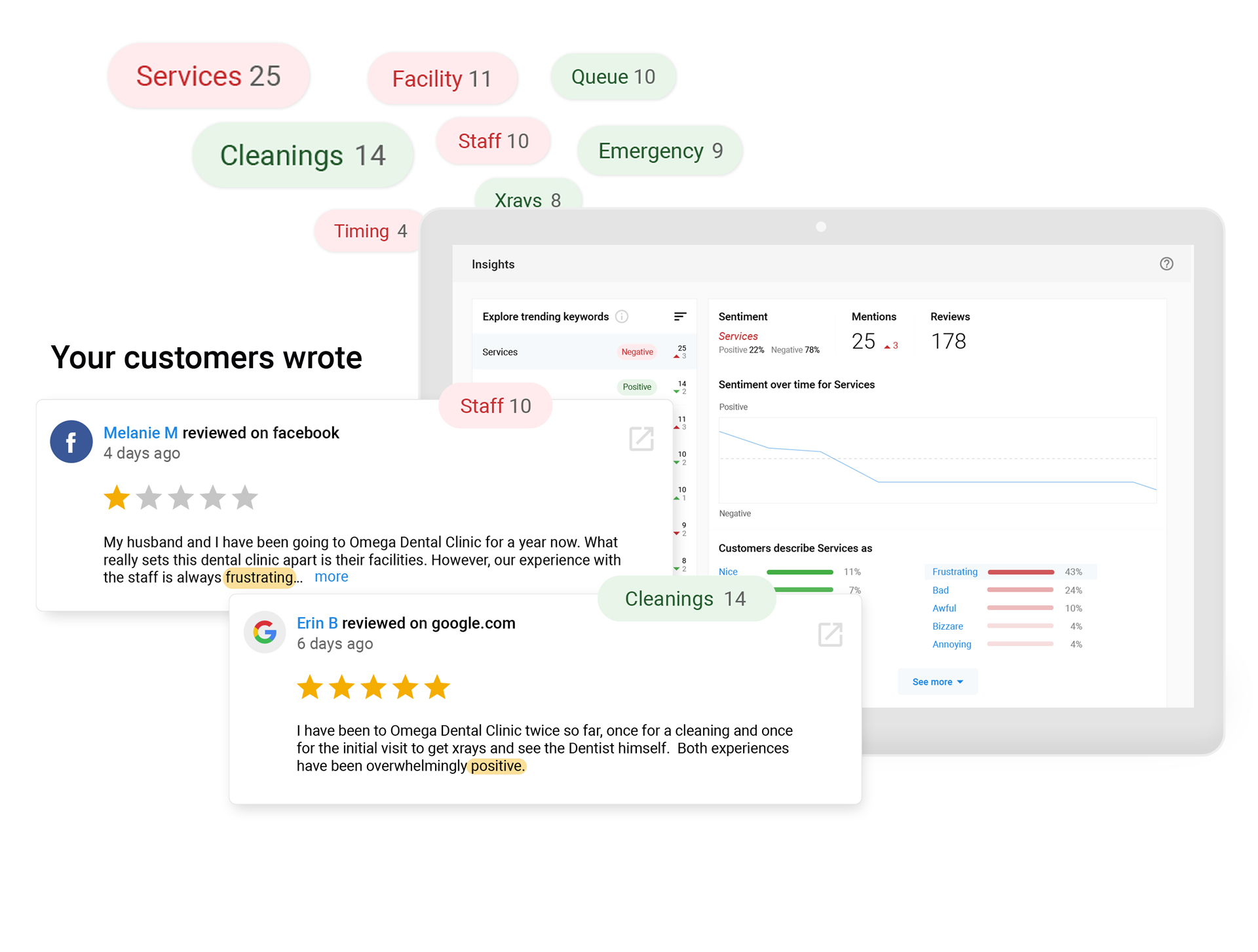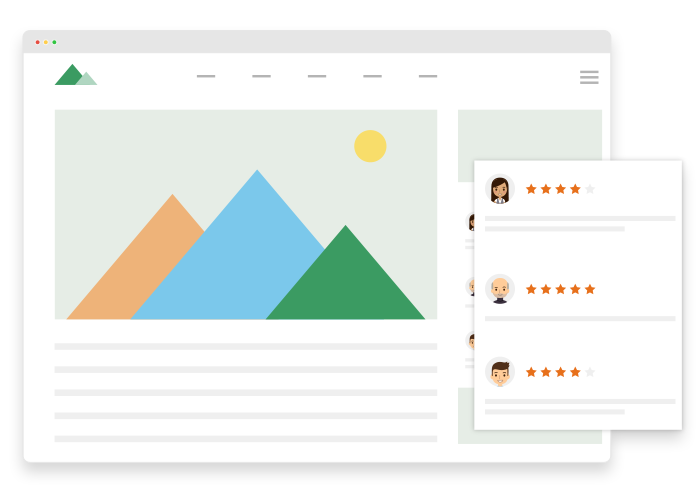 Make use of real reviews to get more clients
Increase trust and boost sales by allowing happy customers to do the talking. Display your client testimonials on your website or better yet share glowing reviews on your social networks.
Customize the widget to match your brand
Show off reviews by easily plugging in the widget into any website
Use the Share button to highlight your best reviews on social networks
Have your business found across more than 100+ sources
See where you're listed and where you're not, no manual effort is required! Ensure you can be found all over the web when potential customers are searching.
Make improvements by following prescriptive changes
Compare your business to the industry average
Utilize our team to handle listings management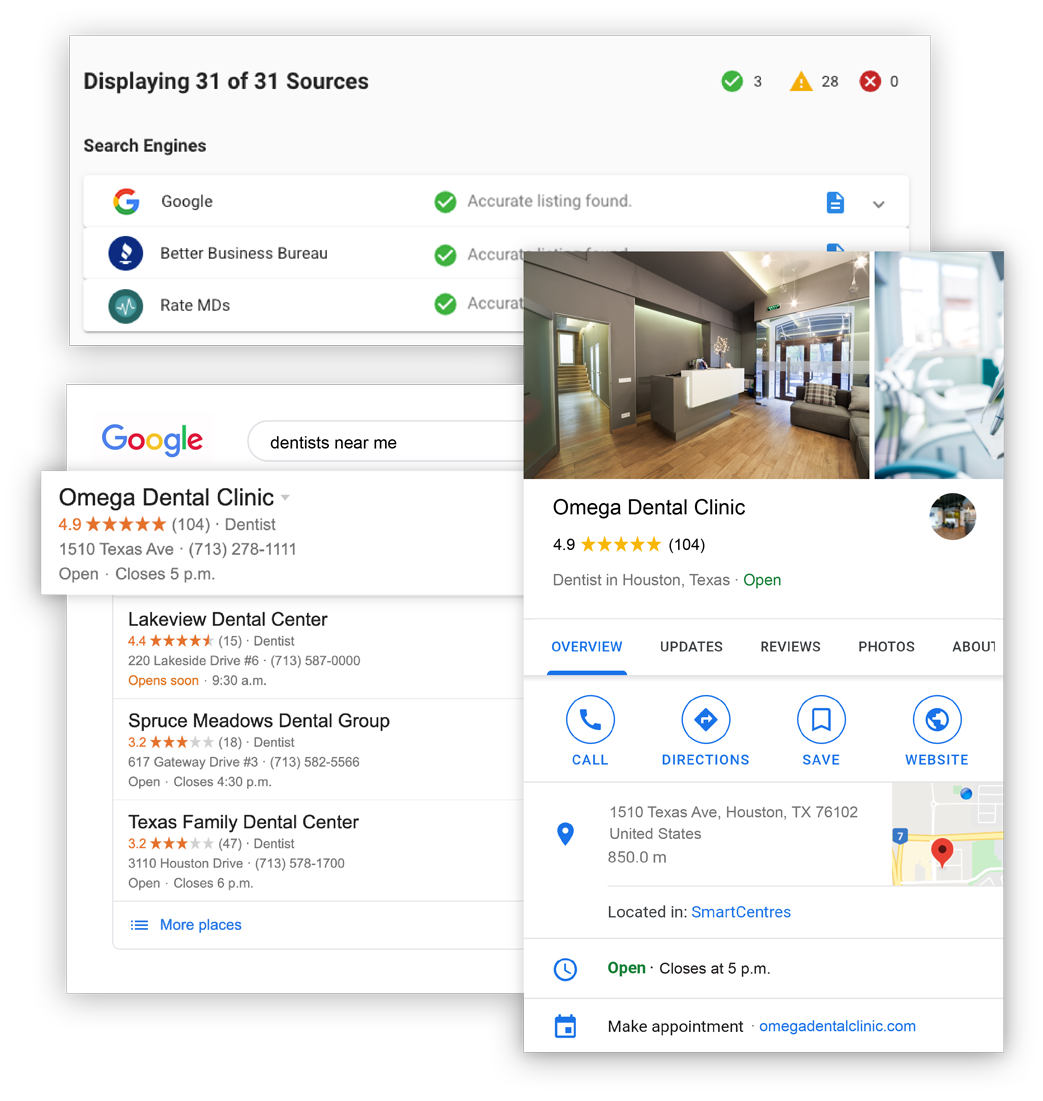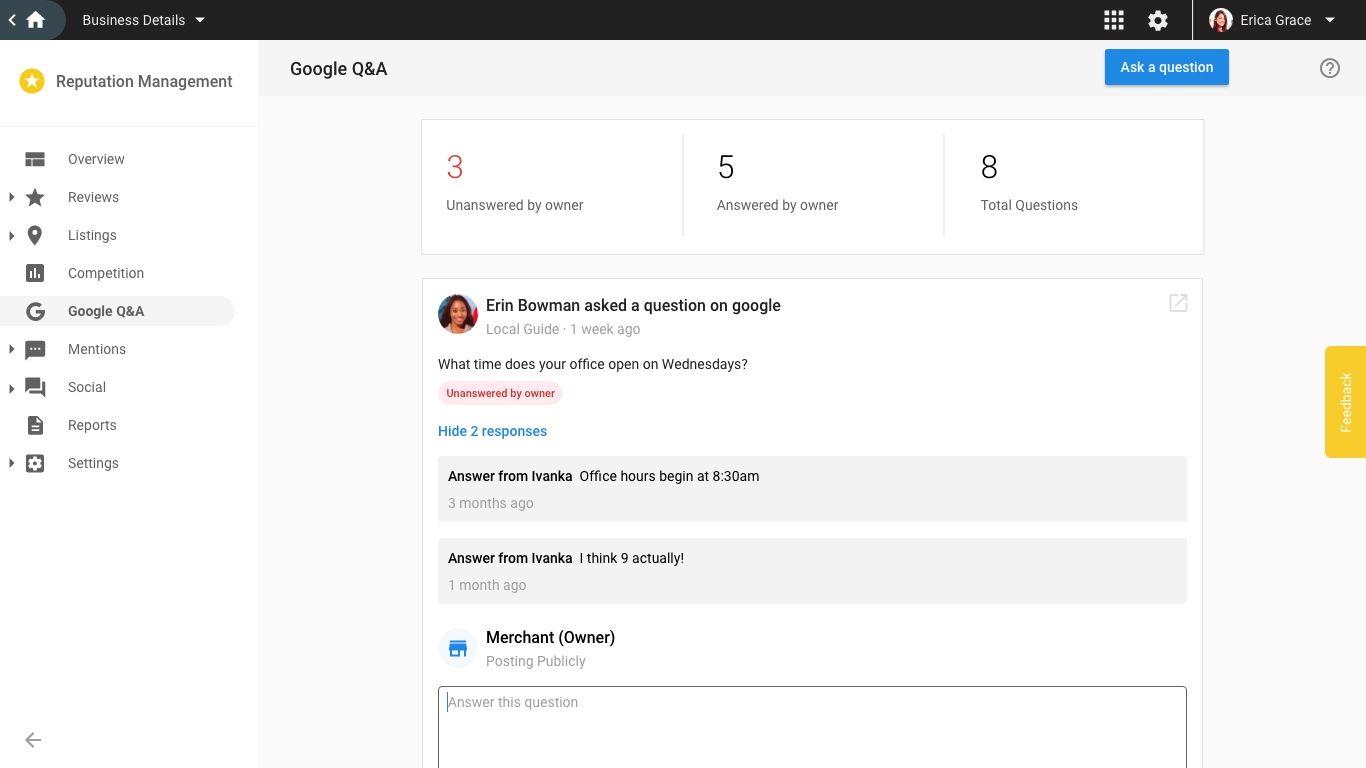 Manage your Google Q&A activity
Engaging with Google Q&A helps boost online presence and increase customer engagement, just like responding to reviews does. It's easy to stay on top of because it's an all in one dashboard!
Be alerted to new questions for prompt action
Ensure the answers to existing questions are correct
Ask and answer FAQs to help customers find information quickly
Scan the web for every mention, good and bad
Reputation Management scans every nook and cranny of the web including blogs and forums, news outlets, and social media networks and finds every reference of your business. Find out the positive mentions and deal with the negative offline.
Set up keyword search terms to receive relevant industry content
Understand if a mention is positive, negative or neutral so you can take action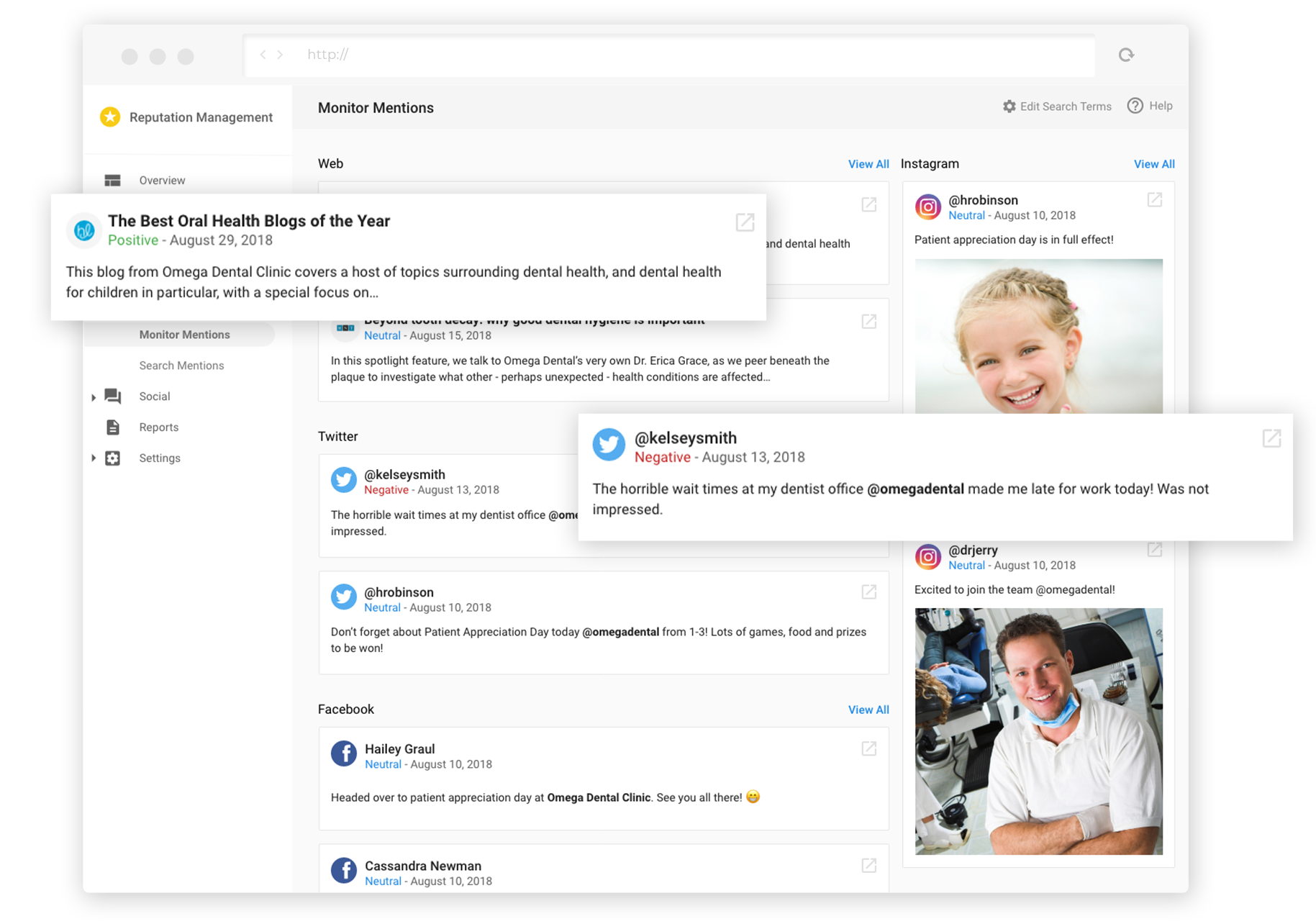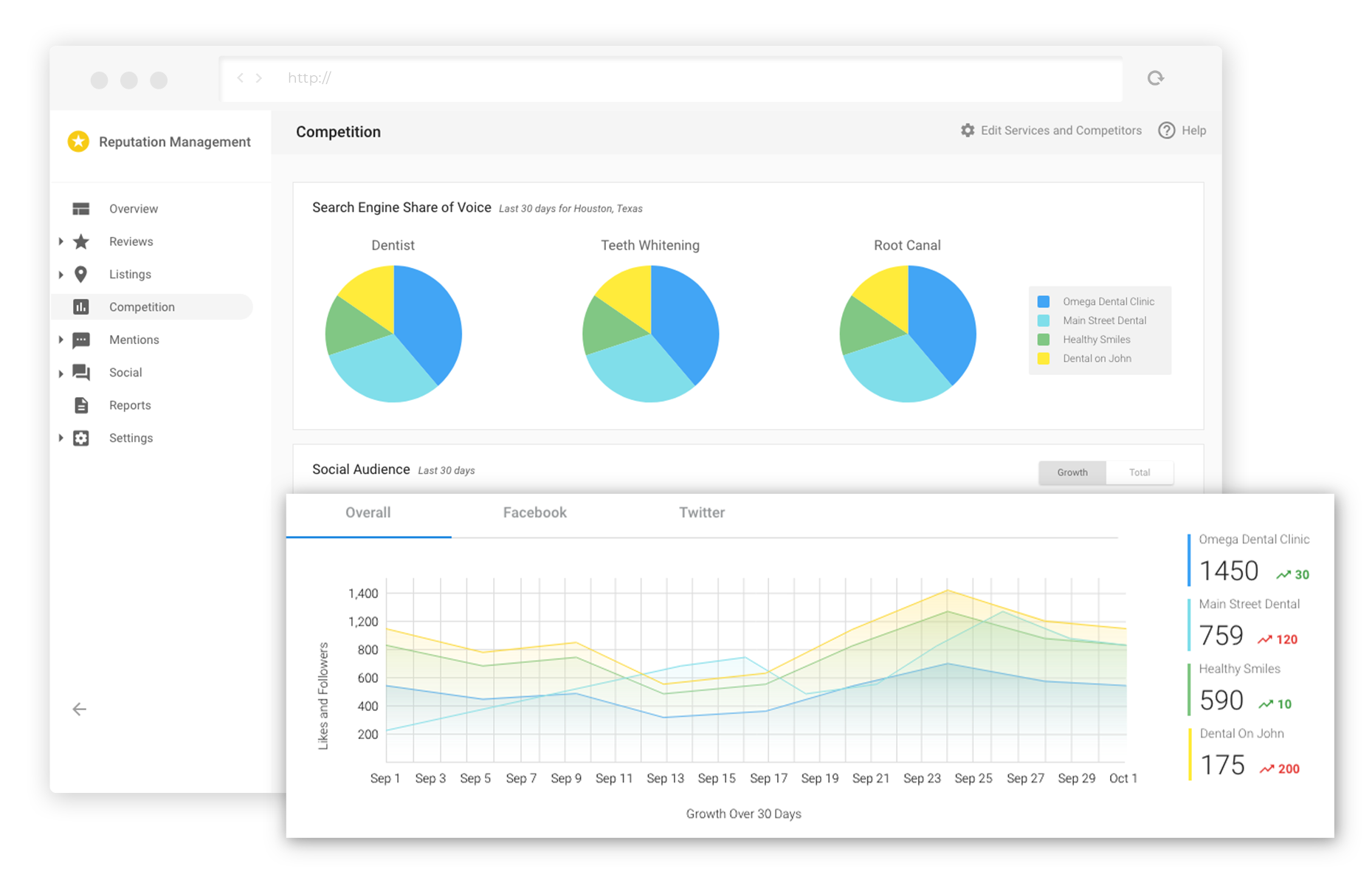 Keep an eye on the competition
Help yourself get ahead by leveraging competitive insights. Compare your business's reputation with industry leaders to help strive for continual improvement.
Compare search engine Share of Voice with top competitors
Track social audience engagement overtime across Facebook and Twitter
Benchmark against the industry average review ratings and listing accuracy











411.com
Bing
Cars.com
Citysearch
DealerRater
Doctor.com
Edmunds
Expedia
Facebook
Glassdoor
Google
Healthgrades
Hotels.com
Houzz
Indeed.com
Judy's Book
Local Edge
Merchant Circle
N49
Open Table
RateMDs
Superpages
SureCritic
TripAdvisor
TrueLocal
Vitals
Yahoo! Local
YellowPages
Zillow
ZocDoc
Zomato
…and many more.
You can do it all with Reputation Management
Correct and manage online listings on 40+ sites
Monitor online reviews across 100+ sites
Respond easily to reviews with customizable templates
Compare the business to competitors and the industry average
Monitor employees' Twitter feeds
Monitor a feed of social media activity
Stay on top of new conversations with reports and alerts
Assign tasks to your fulfillment team with Task Manager