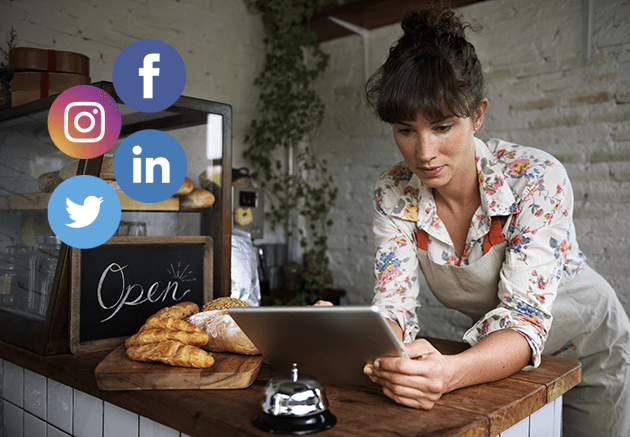 Social Media Marketing
An effective social strategy can help you grow your business, maintain your social presence and engage with the audience.
Our Social Marketing Solution allows you to manage your entire social media presence in one location. It gives you the ability to grow your fan base and turn online leads into raving customers.
To be successful on social media you need to post a nonstop stream of relevant content and engage with customers across all social channels, for each of your clients.
Generate leads, schedule ready-to-publish content, and collaborate with your clients all from one place. Pivotal Penguin Social Marketing Solution makes managing social media simple.
Post Everywhere from One Place
Our Social Marketing Solution provides one place to publish and schedule posts for all your social accounts.
Engage your Followers
Social Marketing makes it simple to connect with followers. Respond to customers, share ready-to-post content, and build stronger social relationships.
Generate Social Leads
Discover new leads on Twitter and engage them with the click of a button!
Mobile-friendly
Pivotal Penguin Social Marketing Solution works on any device, any time—this means you can post and respond in the moment, and never miss a beat.
You can't fix what you don't know is broken.
How are you performing?
Get Your FREE Report Now!
Uncover the marketing performance of your business in six categories:
Business Listings
Reviews
Social Media
Website
Digital Advertising
SEO