Take your business to the next level with our digital marketing services and expertise.
Ready to expand your business? Let's start a conversation.
We don't jump right into the selling you a program and for good reason. Our Marketing Needs Assessment is an award-winning report that provides insights into your business's online marketing performance. This process ensures we thoroughly understand your needs and design solutions that will drive growth and increase revenue for your company.
If you're ready to increase your website visibility, traffic, sales, calls and conversions our marketing team has created successful campaigns for numerous small businesses. We can do the same thing for you!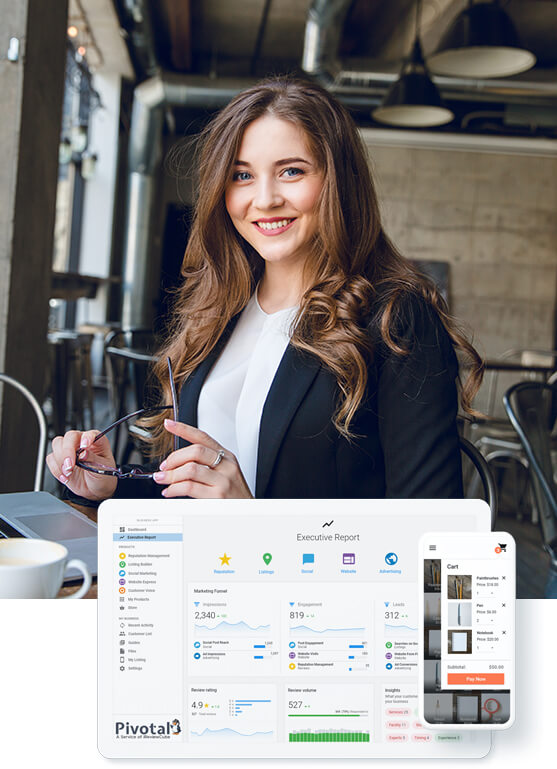 Proof of Performance for Marketing Services
Within our Digital Business Hub we've simplified the reporting process so a business owner can, at a glance, see their online marketing analytics and how their business is performing.