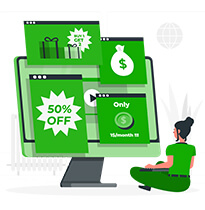 Cost Effective
Start-ups to small businesses can afford digital ads. Retargeting can cost pennies where Facebook CPC can average a $1 or $2 and Google Ads can run $2 to $3.50 or more per click. It's less expensive than traditional advertising.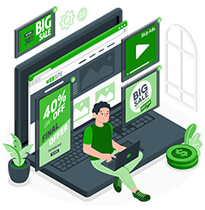 Fast & Easy
Online advertising, in contrast to traditional advertising campaigns, is quick and simple. You begin obtaining qualified leads as soon as your ad campaign is launched. This enables you to achieve your goals rapidly.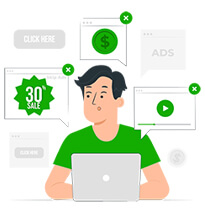 Target Audience
Based on user profiles and search history, websites like Facebook and Google can inform us who to target. This lets us to deliver key messages to the consumers who are most likely to make a purchase.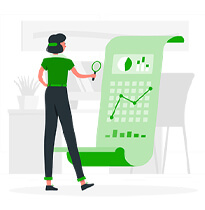 Measurable
Analytics tools help you see what's working and what isn't, allowing you to better target your audience and keep a better control of your marketing budget. It also provides invaluable information a prospective customer.
Digital Advertising Services
Strategy Session with Ads Specialist
Google and Bing Ads
Facebook and Instagram Ads
Google My Business Posts: 4x Month
Live digital ad reporting and analysis