Advertising Intelligence
Live digital ad reporting and analysis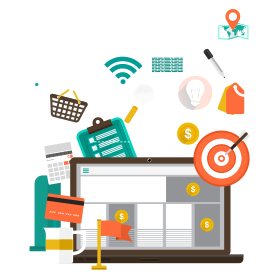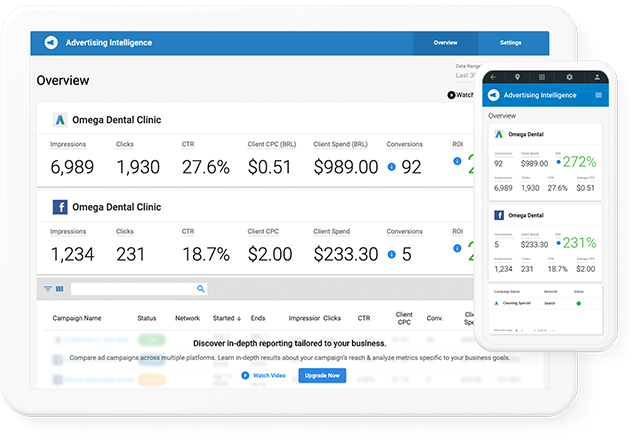 AI with Advance Reporting
Bringing Facebook Ads and Google Ads under one roof
One Place to track and analyze PPC campaigns for Facebook and Google
Get the most important metrics, automate reporting and
find out what's making you money.
Cut down on overhead with automated reporting
Advertising Intelligence provides you with real time performance reporting across your favorite ad networks. Automated reporting means you can stay in the know without lifting a finger.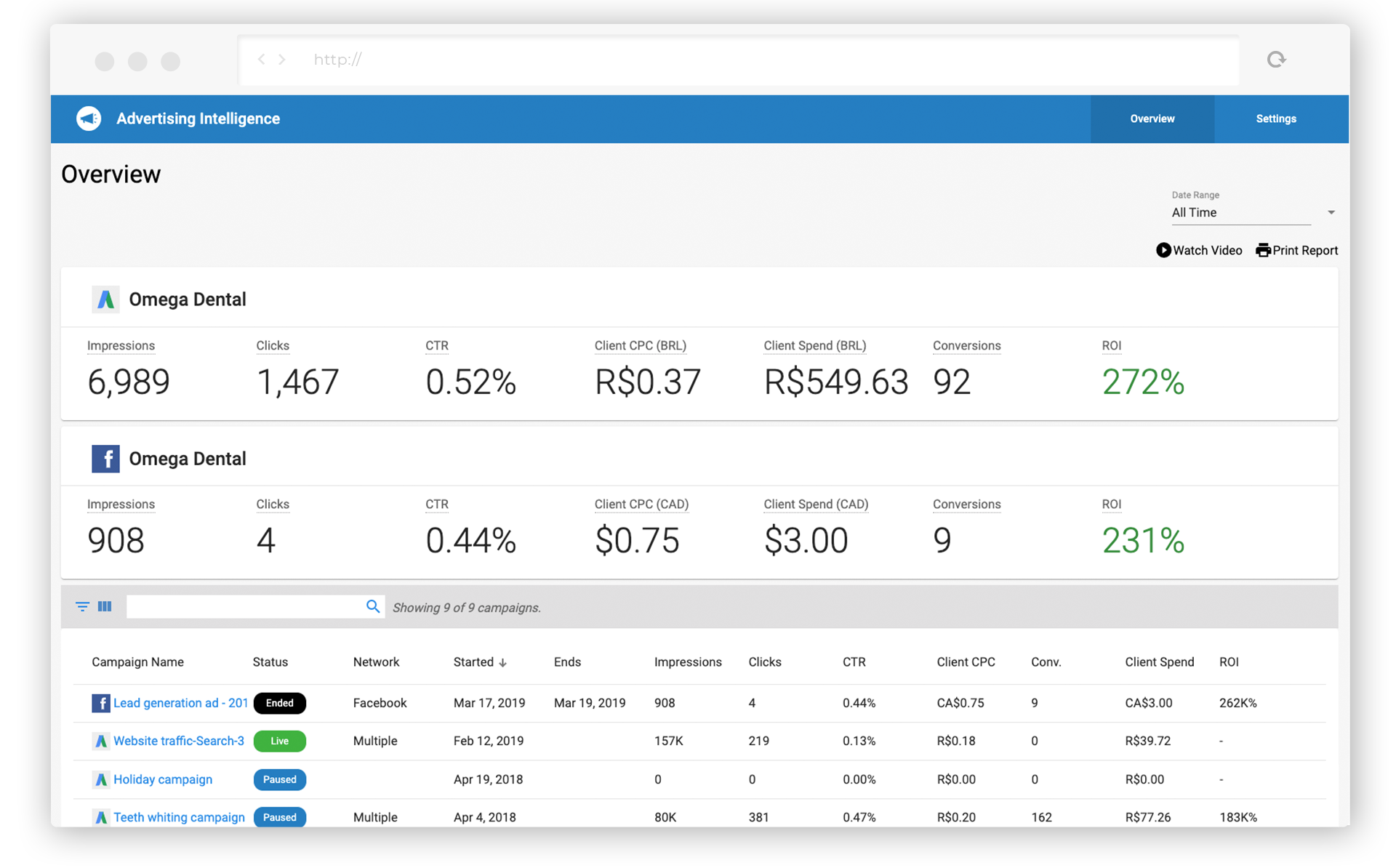 Pinpoint what's working
By combining live reporting and unique sales data, you can see your true digital advertising ROI.
Smarter campaigns are a breeze with Smart comparison tools
Look confidently at your advertisement results. Smart insights and comparison tools help you become the expert in interpreting what types of ads give the best results for you.