What Social Media Monitoring Can Teach You About Your Business
Intro to Social Media Monitoring
Have you ever been at a party and caught a person or a group glancing at you while whispering covertly?
What's up with that? Is your fly open? Does someone have a crush on you? Does someone want to throw a drink in your face?
You'd want to know, wouldn't you?
The online universe is a lot like that party; It's a system of digital communities in which people are gathering and discussing a wide variety of topics, including YOU. In your personal life, you may or may not care to find out what they're saying, but in business, it's essential to your survival that you know.
At the party, you may never get the answers you seek without shaking someone down. However, online, you can use social media monitoring to track mentions of your brand, competitors, product and any other keywords that are applicable to your business.
Monitoring your social media channels is about more than just listening.
The information you accumulate can help you make major decisions about your marketing strategy, the products and services you offer and how people regard your brand. Plus, it can help you identify leads, build relationships, stay on top of trends, learn about your competitors, protect your brand and more!
Note: This post is outlining organic social media monitoring tips, as opposed to paid social campaigns. Organic social media is more geared toward building brand awareness and connecting with your target audience. Paid social is typically centered around driving targeted actions like content downloads, webinar or appointment signups, and other specific goals.
Here's more on why it's so important that you monitor what people are saying about your business online.
---
Why Should You Use Social Media Monitoring?
1. To gauge social sentiment
What do you know about your brand's reputation? You can get a feel by reading your reviews and speaking with customers, but you'd be missing a wealth of more informal brand or product mentions.
Plus, you need to be there to respond! In a recent survey, Sprout Social found that 89% of social messages go ignored. That's a problem—and an even bigger missed opportunity.
People use social media to discuss the topics they care about within the communities they choose. That's where you need to listen to truly discover how people regard your business, the issues they're having, and the things they love.
2. To find leads & build relationships
Are people searching for your products and services? You've seen those calls on Facebook for recommendations, or the plaintive cries for help on Twitter: "I want pizza!" When you monitor your brand's keywords or phrases, you can jump in and answer these requests (Just mention your current Monday 2 for 1 pizza deal!). NOT selling anything can be really effective too. Be a part of the conversations that are happening online about your industry.
3. To stay on top of trends
When you're closely monitoring discussions in your niche, you may be able to catch new and evolving trends as they emerge. For example, when Instagram launched its "Stories" product, Snapchat growth took a major hit (growth slowed by 82%). In response to news like this, you may decide to alter your marketing strategy to be one of the first to dive into a new social channel or try a new tactic.
About Pivotal Penguin
A nationally recognized, single sign-on digital marketing hub, built to promote the success of and help small and mid-size businesses control their listing information on over 300+ search engines, increase their social marketing along with SEO, reputation management, website design, digital advertising and more.
FREE Snapshot Report
Uncover the marketing performance of your business in six categories: Business Listings, Reputation & Reviews, Social Media, Website, Digital Advertising and SEO. This is a free, award winning, no obligation business snapshot report for you to see how your business measures up online!
Subscribe to our newsletter!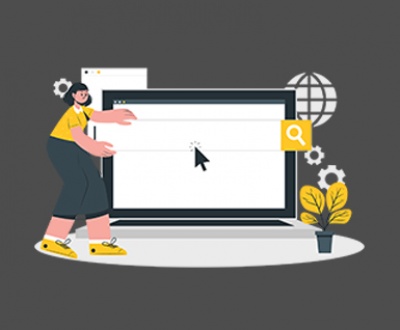 Have you heard that improving your SEO will help you get found…
[easy-share counters=1 counter_pos="inside" native="no" hide_total="yes" fullwidth="yes" fullwidth_fix="100"]